Helping or Hurting Your Business
Customer Experience Journey?
Developing a unique CX Strategy that is capable of transforming in-store experiences and online engagements is paramount for the success of every business today. Your Customer Experience Value is your greatest intangible asset. 
Building strong online engagements requires some tools and skills. Remaining consistent to a level of service quality will not only boast sales but  reinforce customer lifetime value.
Customer Experience Consulting
Our divers customer centric solutions range from CX Audits , benchmarking, feedback systems, customer journey mapping and CX strategic planning.
Customer Experience Research
We stay ahead of the industry through high value market research and publications, identifying industry best practices and testing CX models and theories.
Follow your customers where they are, maintain engagement with them on social platforms and never miss the opportunity to be with the community around your brand.
Online Customer Engagement management
With growing technological innovations and shift of attention to use of internet and social media, we give you the tools to engage with your customers online, permitting you to never miss a feedback and a lead.
Customer Service Conferences & Events
From Customer experience summits and conferences to customer service awards, customer service breakfast and meetup events. We bring customer service advocates and passionates together..
Customer Service Training & Certification
Our customized corporate and individual training and certification programs will enable your team align to a customer centric corporate culture and ensure that a consistent high service delivery exist everytime.
The Africa Customer Experience Experts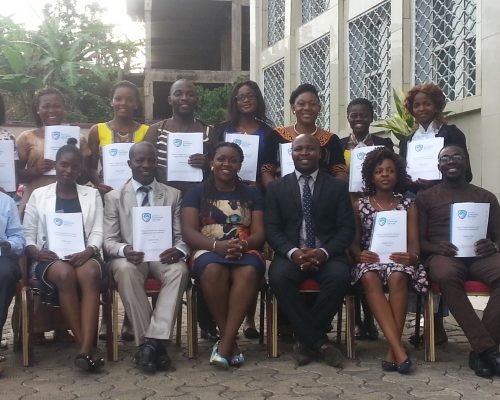 Customer Service Certification
Become a certified customer service professional and take your career to the next level.
Customer Service Conferences
Participate and network in groundbreaking customer service  summits and conferences around you.
Customer Experience Breakfast
Join other Customer Service professionals around you to network and learn over a cup of coffee.
Celebrating service excellence, celebrating leaders in the industry.
The Customer Service award is an opportunity to celebrate actors who have distinguished themselves in Customer service through the year.  Every year, in 60 countries around world, stakeholders come together to recognize the value of good service and to thank those who are putting in efforts. This event usually takes place during the international customer service week.
We are the Africa Customer Experience Experts.