Redefining the approach to Customer Experience, building the next generation of customer experience leaders.
About the CX Incubator Program
Entrepreneurial development process designed to foster customer experience innovations through research, sharing of best practices, innovations, and networking.
Powered by CX-Touchpoints and operational on University Campuses and institutions of higher learning in Africa.
The core competence of the CX incubator program is the CX opportunities it is able to share with its tenants.
Students in a University or College, who are interested in building their competencies in Customer Experience, network with industry professionals and be part of a word wide network of people passionate about improving customer experience.
Students of Marketing, Business or social sciences  interested in doing research in the area of Customer Service and the Customer
Candidate Pool
Selection of Candidates
Resource Sharing
Performance Management
Training and Development
Innovations
CX Research
Career Development
Publication of Insights
CX Data Bank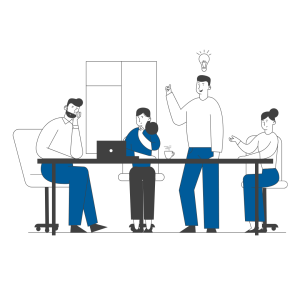 The black box of Incubation explains the core activities carried out by participants of the Incubation program. These activities are performed by each group in line with the regional and cultural specifications of the given country. The information is shared in the common platform for best practices.
Resource Sharing
Performance Management
Training and Development
Innovations
Resource Sharing
Customer Experience data: Data sharing permits to open up the tenants to the research of the institute as well as to its data bank and library resources to enable them to have the literature framework for research and their studies.
Customer experience Opportunities: This opens the tenants to CX events around the world, CX grants, national and international customer experience events that could be a source for networking and mentorship.
Customer Experience Jobs: This permits to update tenants on possible vacancies on customer experience jobs. The job requirements to enable them to acquire the needed skills while in school. Tenants also through institutes' industry partnerships are open to Customer experience placements and internships.
Performance Management
Training and Development
Innovations
Your CX Journey Starts Here
Join the community of Customer Service innovators