Choosing the right Customer Experience tools
"Any action of the company that is not geared at adding value to the customers cannot add value to the firm"
To transform the Customer Experience (CX) of your clients  and achieve greater customer loyalty that translate into more sales and brand advocacy, you must use the right Customer Experience tools or  software.
Today, it is not enough to choose a system which fits the needs of your company, but also one that meets the requirements for success in a modern market landscape. Customer needs are changing rapidly, technologies are growing and competition is rising.
Meeting up with your CX objectives requires pro-activity. Using tools that are not aligned to your business objectives could lead to poor customer experience. Failed investments and higher cost of operations.
Relax and let the right tools do the work!
Customer experience software and apps are systems that have been built to enable you master key elements of your customer journey. These systems permit you automate certain task, organize customer data, thus making customer engagement easy and sales better.
Some key task which customer experience management tools perform include: sales automation, marketing automation, project and task management, tracking and engaging visitors on your websites, managing customer queries, questions and complaints, engaging customers on all social media platforms, capturing the voice of the customer through feedback systems, tracking key CX metrics and performance indicators and lastly helping you make sense of all the data you have on your customers.
Enable your marketing teams efficiently run campaigns and pass on quality leads to Sales.
Leverage the instantaneous nature of social media to easily connect with new leads and capture your customers' attention on every platform.
Understand exactly what your website visitors are looking for and assist them online.
Empower customers to find answers to questions, effective ticket management and support on all platforms.
Automate sales processes and empower your sales reps to focus on creating and nurturing leads, closing deals, and growing your customer relationships.
Personalize your email messages and campaigns using contextual data from your lead and customer records.
Enable your customers provide instant feedback wherever they are, so your teams can make informed decisions.
Empower customers to find answers to questions, effective ticket management and support on all platforms.
Today, SaaS (Software as a system) can be leveraged to squeeze the most business value out of any project for any sized organization.
How are they deployed or sold?
These tools come in the form of mobile Apps, Web and desktop Applications. The cloud has dramatically changed the way software is being deployed, with vendors hosting the solution on their servers , making it faster for users to access the solution and cheaper to manage. This also gives the vendors the possibility to solve technical issues faster and collaborate with users more efficiently.
Some vendors charged a one-time fee and others a subscription fee. It is important when developing CX software to make it capable of communicating with other software, so as to ease exchange of information and group collaboration.
How to Choose the right solution?
There are 3 easy steps you can follow to choose the right CX software.
Step 1: Understand your business needs:  A good starting point is to ask yourself; why am I into business? Who are my customers? What do they buy from me? What are the steps they go through to buy my products? What are the steps my business goes through to sell the products? What are my sales objectives? What can I be willing to spend to enable me achieve this objective?
Step 2: Evaluate your current situation:  A good starting point will be to ask yourself: Is my current state of customer service helping or hurting my business? What are the different ways in which my customers come in contact with my brand? What is the level of experience they have at each of these contact points? How can I improve my processes to be more customer-focused? What will be my new rules when dealing with customers? How can I measure the effectiveness of such a program?
Step 3: Review software features: A good starting point will be to ask yourself; How does the solution help me have better visibility of my customers? How does the solution help me better engage with my customers? How does the solution help my team members better collaborate among themselves? How does the solution enable me achieve an Omni-channel experience? How does the solution help me maintain consistent standards, by giving me the possibility to automate my sales and marketing activities? How does the solution enable me manage feedback and complaints from my customers? How easy is it to deploy and how cost effective is the solution? Will I need one or several solutions to handles the different aspects of my customer experience management?
With the results of this analysis you would have a better picture of what your business is, where is going to, what you need to get there.  You would also have an idea on how you will use the tools selected to achieve your new CX Goals. While some organizations have the skills and expertise to do this analysis and select the right software for them, others make the work even easier and the chances of success even higher by hiring the services of consultants who can assist them put in place these systems.
Take ownership of your Customer Experience
Let us take this transformation step together
Zoho CRM Plus is a unified customer experience platform that helps you deliver an exceptional experience to every customer across all stages of their life-cycle and convert them into brand advocates.
Zoho CRM Plus comprises of 10 powerful services for your customer-facing teams on one single interface
ZOHO CRM
For sales automation and complete pipeline management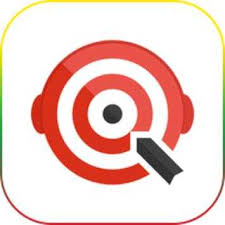 SalesIQ
For live chat and visitor tracking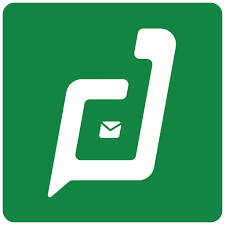 Project
For project management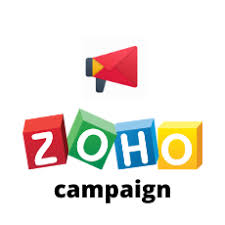 Campaigns
For marketing automation
Analytics
For unified insights across your teams,
SalesInbox
For exclusive sales emails
Social
For social media marketing
Survey
For customer surveys
Motivator
For sales activity management.
We are the Africa CX Experts
Why Choose us to implement your Zoho CRM?
Our ZOHO CRM implementation services enables you to jumpstart your business CRM deployment with minimal deployment time. Our team will map your business and customer management requirements to the new platform, and enable you run your business like a pro.
We deploy, customize and train your team to get you instantly started on CRM. We are aware that most CRM deployments fail because of too much technicality and inability to map the existing systems and processes to the CRM. We know most sales people are not IT experts and prefer to focus on sales rather than system deployments.
We make this task easy and pleasurable. We give your teams the excitement that goes with using the new tool and still meeting their daily objectives by leveraging our expertise and experience in enabling you take your business to the next level.