Employee Customer Service Training
Give your team the tools they need to meet and exceed your customers' expectations, through our ready to go customer service training.
One way to be sure that your organization is able to create loyal customers and repeat business, is for your employees to be engaged and provided with knowledge and customer service skills.
Investing in customer service is no longer a luxury for companies but a necessity for every company. Customer service has become a strong tool that enables you to differentiate your offer from competition and generate more revenue from satisfied customers.
A key part of becoming a customer centric organisation is ensuring that your employees understand the value of customer service and the role they have to play in this strategy. You must ensure that your brand ambassadors (Customer facing staff) have the skills and techniques to offer good customer service. Our employee customer service training prepares your team for this new role and empowers them to deliver good customer service.
Every new employee should take this training before they join your team. Existing employees need to take this training to meet up with your customer service objectives and should periodically take the training to ensure their continuous performance.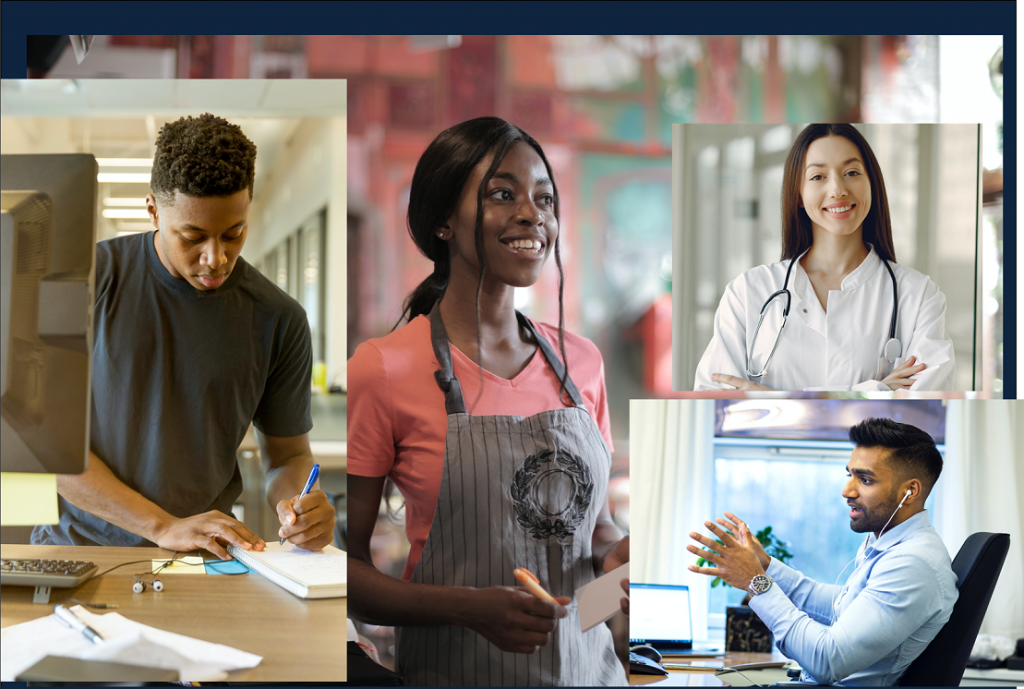 Employee Customer Service Training
This training gives your team practical skills on how to deliver great customer service, manage customer relationships and remain professional at all times. Whatever be the size of your organization, this should be the first thing your employees must do before they come in contact with your customers.
The course aims at shaping the attitude of employees, giving them confidence in their ability to deliver great customer service. The concept of customer service has been broken down and made easy to digest by people with different academic levels. It is recommended for any industry and is a strong foundation for building a customer-centric organization.
Cost
1-20 €50/Persons
21-50 €40/Persons
50+ €30/Persons
Duration
Learning Time : 5 Hours
Access to course (72H)
Format
Online (Mobile & Web)
Customer Service for Financial Services
Banks, insurance companies and  Micro-finance institutions. 
Patient Customer Experience
Hospitals, Clinics, Pharmacies, Dentist and Medical testing centers.
Public Sector & NGO Customer Experience
Government Agencies, public utility companies, NGOs and non profit organisations.
Hospitality & Leisure Customer Experience
Hotel, Bar, Restaurant, recreation and touristic sites and  Amusement parks.
Airport & Transport Customer experience
Airline Agencies, Rail Agencies, Bus and Road travel services and Ticketing agencies.
Call center & Online Customer Experience
Internal and external call centers, digital businesses, online support agencies.
Retail Customer Experience
Retail shops, shopping malls, filing stations, saloons and fashion agencies.
Customer Service for Industrial Companies
Manufacturers, bulk distributors, and semi bulk agencies.