Customer Experience Talent Management
Culture-fit employees with sound customer experience skills,  accelerate the onboarding process and maximize output.
Customer Experience Talent Management
Book a consultation today to discuss your customer experience staffing needs.
Culture fit Customer Experience agents
Are you a recruiter looking for customer service agents to join your team? Do you want to reduce the high cost of recruitment, training and the time spent on the learning curve? Are you looking for the right outsourcing firm for your customer service staffing needs? Then you should be talking to us.

Our customer service placement service has only one goal. That of ensuring that agents you hire have an in-depth understanding of customer service and are able to exibit professionalism in the way they relate with customers. We are the go-to organization for customer service talent in Africa.

Are you wondering how you can recruit the most skilled customer service representatives or tired of the high cost and time it takes to get frontline staff ready to delivery great experiences? Then hire one of our certified customer service professionals!
Are you looking for a Customer Service job?
Are you searching for a customer service job? Trying to grab the attention of recruiters? Or thinking about changing your job? It does not have to be a complicated process. Recruiters are looking for culture fit people who can serve as a bridge between the heart of the company and the heart of the customer.
To fit into this position requires skills and a professional attitude. Don't worry we can make this possible. Join our placement program, choose a certification program that fits your budget and career goals and let us do the recruitment negotiations.
We change the way your source for customer service talent.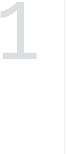 Customer service Training & Career development
We provide intensive customer service training and coaching. Our customer service career development program is designed to equip individuals with the competences needed to excel in customer service.
Certification and profiling of trained professionals.
At the end of training and coaching, we certify trainees on their skill levels depending on the training program undertaken. Our certification programs that run from level 1 to 4 qualify a professionals skill level.

Placement of trained professionals
Our trained customer service professionals are either directly hired by organizations searching for customer service talent or outsourced to organizations in need of temporal or permanent skilled agents.
We understand what a good customer experience strategy should be able to do. And we understand what role CX agents need to play to achieve this.
We have a whole variety of resources to measure CX competencies.
We have helped hundreds of customer experience agents gain mastery of their roles in CX transformation and improved their performance.
We use behavioural alternation techniques that permit us to create a strong attitude alliance towards an objective.