2022 Cameroon Customer Service Excellence Awards
The Cameroon customer service excellence award is Cameroon's premier customer experience awards program. The event which comes up at the end of the International customer service week recognizes customer service best practices, performance and innovations in Cameroon.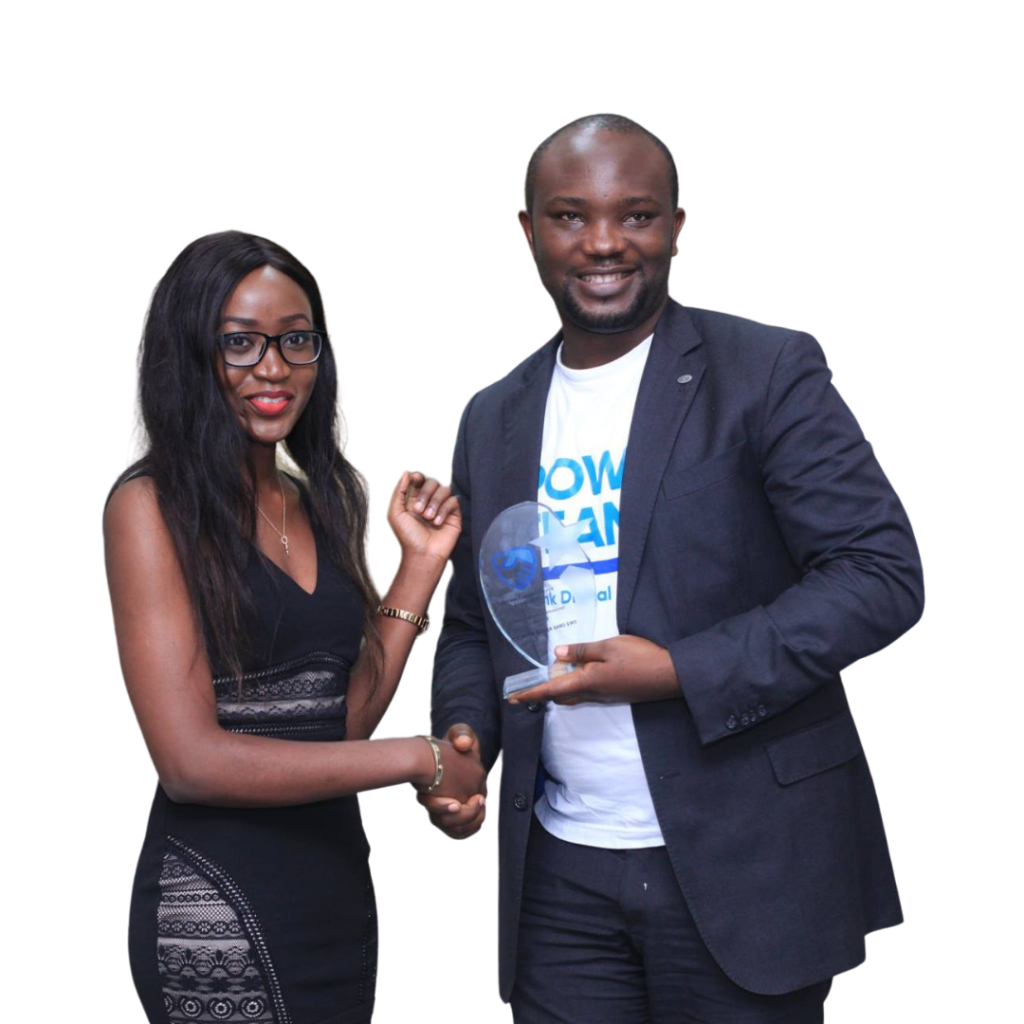 Celebrating Service Excellence in Cameroon.
Cameroon's most prestigious customer service awards – run by CX Touchpoints Group
Being recognized as a leader in customer experience is a prestigious recognition that demonstrates excellence in your sector of activity. This reinforces customer trust, enhances your teams' morale and permits you to differentiate through service excellence.
March 15th 2022 – Entries open.
July 30th 2022 – Entries Closed.
August 30th 2022 – Finalist Announced
Sep– October 2022 – Finalist Judging
December 2022 – Winners Announced
Individual Categories
Customer service professional of the year.
Customer Service Executive of the year.
Customer service CEO of the year.
Organization Categories
The customer service team of the year award.
The customer service organization of the year award – Government / Not for profit.
The customer service organization of the year award – Hospitality Industry.
Best use of insights and feedback Award.
Best digital customer experience Award.
Best employee experience in crisis award.
Customers at the heart of everything – Financial services.
The start point in the awards process is reviewing and understanding the awards guideline. This guide clearly explains each category and the award process. The award process is divided into 4 activities; Entry, Selection of Finalist, Judging and Announcing Winners.
1. Entry
Step 1: Select up to 3 categories and register your interest.
Step 2: The awards team sends you all the official entry forms.
Step 3:  Submit your entries within 30 days.
Step 4: Shortlisted entries are announced on the 30th of July.
Step 5: If you are shortlisted secure your finals place and ceremony seats within 30 days.
Step 6: Prepare for the site visits and structured interviews on the project and initiative entered.
Step 7: The awards judges score your entry and report on site visits/interviews.
Step 8: Enjoy the ceremony and celebrate with your team.
Step 9: Receive your feedback report on how you were scored with comments.
2. Selection of finalist
3. Judging Process
4. Announcing Winners.
2022 Cameroon Customer Experience Awards
Partnering is a great way to ensure your name is in front of thousands of business professionals. You'll be seen by all the visitors to the Customer Service Awards site, the entrants and Finalists on the day of the Awards Finals and via social media and press coverage on our Customer Experience Magazine.
The awards gala will be a red carpet event in Douala, the heart of the economic capital of Cameroon. This award gala will mark the end of the celebrations of the 2022 customer service week in Cameroon. Winners will be handed trophies and allowed to express their feelings about the award. You can request for an invitation to this red carpet event below.
A peek into our Past Awards